Albus Dumbledore Lists Your Good Qualities is the eighth episode of Potter Puppet Pals. It has 6 million views. 
Dumbledore
appears and then disappears.
Characters
Edit
This episode has been renamed a many number of times. The various other names are "Awakening of the Incorruptible", "HOLY **** ,THIS VIDEO HAS OVER 2 MILLION VIEWS", "HOLY ****, THIS VIDEO HAS OVER 3 MILLION VIEWS", "The Squeakquel", and finally "Potter Puppet Pals: 2012" before being changed to its current title.
This is the shortest episode of the series.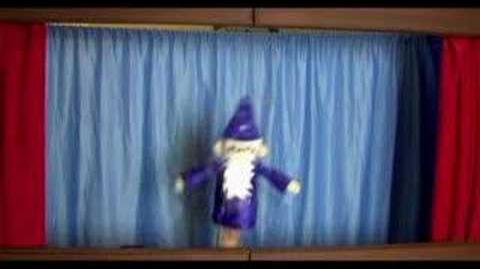 Ad blocker interference detected!
Wikia is a free-to-use site that makes money from advertising. We have a modified experience for viewers using ad blockers

Wikia is not accessible if you've made further modifications. Remove the custom ad blocker rule(s) and the page will load as expected.